About PR Pacific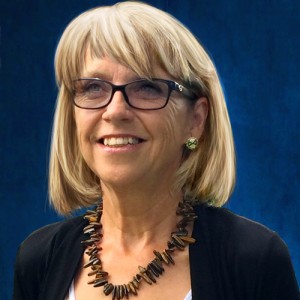 PR Pacific helps organizations tell their stories and get their messages to customers, clients, donors,  patients, and other key stakeholders. We're not a big impersonal agency, but a small group of people who enjoy working as part of a team, like to build long-term relationships and love to see our efforts improve our clients' success. 
We specialize in media and public relations for health care and medical research entities, and have served for 17 years as the agency of record for one of the largest nonprofit, private health systems in the Western United States.
We developed and implemented a proactive media relations program that in the first fiscal year doubled the number of media placements. Since then, those figures have steadily increased, and in 2014 nearly 14,000 print, broadcast and electronic placements were recorded. We can't take all the credit, of course, but we're proud of our record and the contributions we've made.
Company founder Sandy Van often has been among the first media relations specialists to adopt emerging technologies and information systems to quickly and efficiently get stories to reporters, editors and producers. She uses industry-leading media-tracking services to verify results.
Before the concept of virtual offices became a reality, Sandy foresaw the power of the Internet and created a network of talent to write, design, produce and disseminate material and information—seamlessly. Wherever you are, we can be part of your team.
For more than 30 years, PR Pacific has provided:
Proactive media relations, public relations, marketing services
Content development for newsletters, brochures, news releases and more

Cancer immunotherapy
Neurosurgery, including nanomedicine, brain cancer immunotherapy and other technologies
Neurology, including innovations in stroke, neuromuscular disorders, movement disorders, ALS (Lou Gehrig's disease), Alzheimer's disease and more
Neuroscience research, including stem cell studies
Cardiology, including women's heart disease, atherosclerosis research, minimally invasive valve procedures
Cardiothoracic surgery, including advanced supportive devices
General surgery, including minimally invasive procedures
Proactive Media Relations
The members of our writing team have worked in hospitals, and we have years of experience collaborating with physicians and research scientists to develop articles and news releases targeted to a variety of audiences.
We generate positive news coverage by proactively pitching story ideas to print and broadcast media, creating copy for social media in support. With reporting and editing experience, we know what reporters are looking for and what makes a story attractive to them. We pitch breaking news, scientific and medical research findings, human interest features, and stories about new technology and special events.
Our clients, often featured or quoted in local and national news stories, have appeared in media outlets such as Voice of America, CNN, Time, Newsweek, USA Today, the Washington Post, the New York Times, the Associated Press, UPI, Reuters, Forbes, People, the Los Angeles Times, Modern Healthcare, AHA News, Hospitals & Healthcare Networks, "Dateline NBC," "20/20," "Good Morning America," "Today," Reader's Digest and more.
Medical, Biotech & Content Development
We work with researchers to translate complex findings into consumer-friendly information. Often working from embargoed journal articles, we simplify and explain without sacrificing the science in the process. We even shepherd copy through institutional reviews as needed.
We pitch stories to science and medical editors and reporters nationwide, following up to arrange media interviews for study investigators. And when there's breaking news in the medical world, we quickly offer our organizations' doctors to provide analysis, further strengthening awareness of their expertise. As we gain the confidence of physicians and researchers, becoming increasingly familiar with their work, we often are asked to draft blog copy or bylined articles for their review, edits or approval.
We also identify and pitch human interest stories, interviewing doctors, other health care professionals and patients, following HIPAA guidelines for consent.
Of course, not every story is national or regional news. If you need to communicate with your employees, doctors, patients or local community, we do that, too, writing for newsletters and in-house magazines.
Communications Consulting
A solid track record of success isn't made overnight. Ours has been decades in the making, as we've worked in hospitals and for hospitals to formulate messages and disseminate news and information. In the process, our efforts have received awards from the IABC, PRSA, the Healthcare Public Relations and Marketing Association of Southern California and others in the communications industry.
Now we're ready to help you get your message out.
Partial Healthcare Client Roster: Past & Present
• American Cancer Society – West Hawaii Unit
• Adventist Health System
• Castle Medical Center
• Cedars-Sinai Medical Center
• Coronavirus Protection Network (CoVPN)
• Direct Dermatology
• Fred Hutchinson Cancer Center
• Glendale Adventist Medical Center
• Glendale Memorial Hospital & Health Center
• HIV Vaccine Trials Network (HVTN)
• Hospice of Kona
• Kona Community Hospital
• Methodist Hospital
• Neurovision Imaging, Inc.
• North Hawaii Community Hospital
• Simi Valley Hospital & Health Care Services
• St. Helena Hospital & Health Center
• Sylvester Comprehensive Cancer Center at the University of Miami
• The Hawaii Consortium for CME
• UCLA Health
• USC University Hospital
• Valley Hospital
• White Memorial Medical Center
• Windward Women's Care