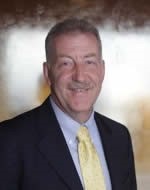 HONOLULU (NOV. 12, 2015) – Former Honolulu Mayor Peter B. Carlisle will be one of a slate of nationally recognized speakers at the Nov. 17 educational conference on the medical cannabis industry in Hawaii. The conference is sponsored by MMJ Compliance Group.
Carlisle served four consecutive terms as Prosecuting Attorney for the City and County of Honolulu.  Within his first term, Prosecutor Carlisle enjoyed the highest approval rating of major elected officials in Hawaii. He now advocates for standardizing medical technology that results in the production of pharmaceutical grade cannabis.
"Our goal is to assist in establishing a regulated statewide dispensary system for medical marijuana to ensure safe and legal access to medical marijuana for qualifying patients," he said.
His presentation at the conference will include information on the new medical standardization technology he is working to bring to Hawaii. The technology was developed by the Canadian firm, ABcann.
"We're very happy and honored that Mayor Carlisle will be participating in this conference," said Michael Wing Keung Tsang, Chief Executive Officer of MMJ Compliance Group, and one of the conference speakers. Tsang is a payment processing specialist with nearly 15 years' experience successfully driving strategy and business development for companies in the merchant services industry.
In addition to Carlisle and Tsang, other conference speakers include Dave Wedding Dress, co-founder of one of the largest medical cannabis dispensaries in the world; and Geoffrey Kay, a banking attorney.
The conference is designed for banking institutions, investors, licensee holders, commercial real estate agents and others who will provide ancillary services and are gearing up now to handle the stringent compliance requirements associated with this multi-billion dollar industry.
Seminar participants will learn about starting or servicing a medical cannabis business from the ground up.  The conference is geared to educate ancillary service providers such as landlords and vendors on how they can work collaboratively with dispensaries.
"Our goal is to help educate all sides so that it's a positive experience for everyone involved – especially and ultimately for the patients who benefit," said Tsang.
For individuals considering opening a dispensary, conference presenters will share information on:
How to apply for a license
Finding an escrow company to handle your purchase
Selecting a dispensary location
How to choose a bank and set up an account
How to select vendors
Liability/business insurance
How to properly manage day-to-day dispensary activities to reduce frustration and streamline operations
Landlords, commercial real estate agents and property managers will benefit from information on:
Useful lease terms (exclude federal law clause)
Screening prospective dispensary tenants
How a dispensary might affect property values or other tenants
Premium rates charged by landlords
Banking institutions will learn:
What you can expect from regulators – the questions they're likely to ask
What the stringent compliance requirements entail
What kind of banking infrastructure is needed to be compliant now and in the future
How to work with cannabis clients to minimize cash management
The seminar will be held from 9 a.m. – Noon in the Pikake Room at the Neal S. Blaisdell Center, 777 Ward Ave., Honolulu. Registration is at 8 a.m., and a one-to-one Q & A session with the speakers is planned from 1-2 p.m. Cost is $199 for "early birds" who pre-register by Nov. 16; $299 at the door. More information and online registration is available at http://mmjcompgroup.com/seminarsinfo or by emailing [email protected].
###
About MMJ Compliance Group
MMJ Compliance Group was formed to help MMJ Industry professionals and their banks, by providing a turnkey compliance reporting solution. The Federal Government and bank regulators require extensive compliance reporting in regards to managing MMJ business bank accounts. Our hybrid (live and automated) reporting model splits the reporting and compliance tasks stemming from these requirements, between the bank staff and our live staff, using state-of the-art customized reporting technology. MMJ Compliance Group is here to serve the MMJ Industry and share all of the data that we have accumulated over the last 9 years in the banking space related to the MMJ industry.