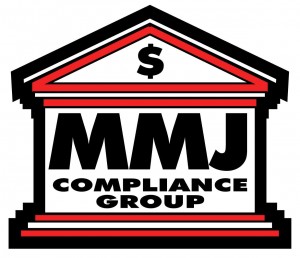 HONOLULU (NOV. 11, 2015) – With the first of Hawaii's medical cannabis dispensaries expected to open in mid-2016, and with last week's introduction of Sen. Bernie Sanders' (D-VT) bill  that would repeal all federal penalties for possessing and growing marijuana, there is growing interest in medical cannabis as a profitable and viable industry – especially here in Hawaii.
"Banking institutions, investors, licensee holders, commercial real estate agents and brokers and others who will provide ancillary services are gearing up now to handle the stringent compliance requirements associated with this multi-billion dollar industry, said Michael Wing Keung Tsang, Chief Executive Officer of the Nevada-based MMJ Compliance Group.
In preparation for this high-growth industry, MMJ Compliance Group will hold an educational seminar on Nov. 17 at the Neal S. Blaisdell Center from 9 a.m. – Noon, with a Q & A session from 1-2 p.m.
Conference presenters will share information designed to streamline the start-up process for this brand new industry, and will discuss how to avoid some of the pitfalls. Beyond what is needed in terms of initial funding, licensing and permitting, etc., conference presenters will address issues and challenges that are unique to the medical cannabis industry.
"It's no secret that medical cannabis is controversial," said Tsang. "For decades it was illegal. Now, even though it is lawful, some people oppose it for a variety of reasons, and may be reluctant to do business with the industry. This can create an added layer of frustration and expense."
"We plan to share information from our seven years of experiences in the medical cannabis industry so that individuals entering the industry can navigate more efficiently and not waste time seeking solutions that have been already been identified," said Tsang.
Seminar participants will learn about starting a dispensary from the ground up.
Because many new dispensary owners underestimate the amount of pain and frustration that is involved in start-up, the Nov. 17 conference is designed to mitigate those and to help educate ancillary service providers such as landlords and vendors on how they can work collaboratively with dispensaries.
"Our goal is to help educate all sides so that it's a positive experience for everyone involved – especially and ultimately for the patients who benefit," said Tsang.
For individuals considering opening a dispensary, conference presenters will share information on:
How to apply for a license
Finding an escrow company to handle your purchase
Selecting a dispensary location
How to choose a bank and set up an account
How to select vendors
Liability/business insurance
How to properly manage day-to-day dispensary activities to reduce frustration and streamline operations
Landlords, commercial real estate agents and property managers will benefit from information on:
Useful lease terms (exclude federal law clause)
Screening prospective dispensary tenants
How a dispensary might affect property values or other tenants
Premium rates charged by landlords
Banking institutions will learn:
What you can expect from regulators – the questions they're likely to ask
What the stringent compliance requirements entail
What kind of banking infrastructure is needed to be compliant now and in the future
How to work with cannabis clients to minimize cash management
Conference presenters include: Geoffrey Kay, a banking attorney; Dave Wedding Dress, the co-founder of one of the largest medical cannabis dispensaries in the world; and Tsang, a payment processing specialist with nearly 15 years of experience successfully driving strategy and business development for companies in the merchant services industry.
The seminar will be held in the Pikake Room at the Neal S. Blaisdell Center, 777 Ward Ave., Honolulu. Cost is $199 for "early birds" who pre-register by Nov. 16; $299 at the door. More information and online registration is available at http://mmjcompgroup.com/seminarsinfo or by emailing [email protected].
###
About MMJ Compliance Group
MMJ Compliance Group was formed to help MMJ Industry professionals and their banks, by providing a turnkey compliance reporting solution. The Federal Government and bank regulators require extensive compliance reporting in regards to managing MMJ business bank accounts. Our hybrid (live and automated) reporting model splits the reporting and compliance tasks stemming from these requirements, between the bank staff and our live staff, using state-of the-art customized reporting technology. MMJ Compliance Group is here to serve the MMJ Industry and share all of the data that we have accumulated over the last 9 years in the banking space related to the MMJ industry.